Menu

Who We are
About the Bell Group
Our History
Bell Printers was founded in 1981
1952
The Bell Group was founded in 1952 by Mr.Chelladhurai. Here he is accorded a welcome after signing agreement with German Companies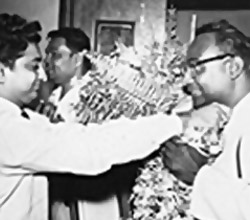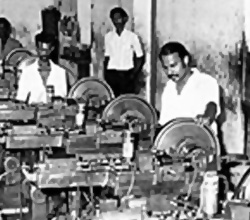 1967
Mr. Gunasingh with the Pin Machines he developed for Bell Pins Manufacturing company
1971
The Bell Group with its first exports to the USA in early 1970s broke China's monopoly in a few sectors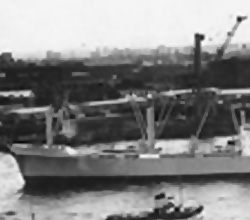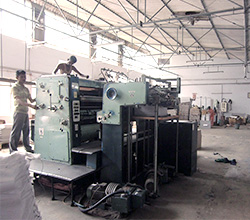 1981
Bell Printers was founded in 1981 under the name of Chellsons Fine Arts, primarily as printshop catering only to the printing and packaging needs of the Bell Group and Standard Fireworks
1985
Even with just very basic print equipment, Bell won the National Award for Printing Excellence for its amazing large format posters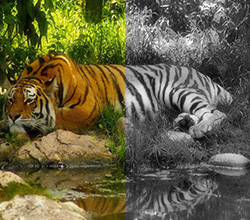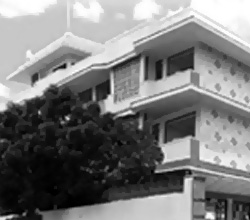 2000
Completion of the Bell Hotel in Sivakasi with 40 rooms was the start of the diversification of the Group into the Hotel Industry
2008
Realising that our big dreams and ambitions needed space to grow, a large tract of land in central Sivakasi was chosen as the site for our new factory.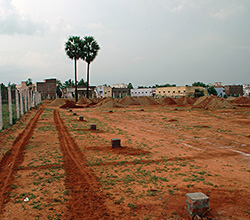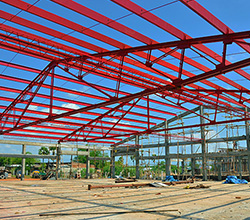 2009
As construction started speeding up, our factory transformed the skyline into a workplace of change, that will generate hundreds of jobs in the neighbourhood.
2010
We moved to our current location in a 5 acre state-of-the-art facility, transforming ourselves into a corporate setup with a team of highly skilled staff and employees. We had invested in a series of German Heidelberg press and Japanese postpress equipment.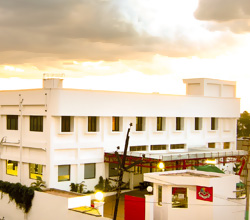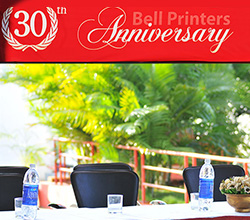 2011
Bell Printers celebrates its 30th Anniversary of Operations with grand celebrations.
2011
Building a factory with new machinery and a great team was not all. We introduced 5S systems in the workplace and maintain a spotlessly clean workplace.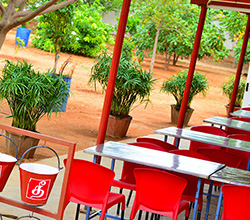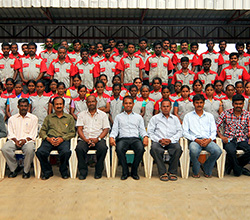 2012
Corporate Governance was introduced in 2012 with a team highly skilled and experienced professionals in the industry. This was unheard of in Sivakasi.
2012
Professional Training becomes a routine process in Bell, as our team members work consistently with their own personal values to grow.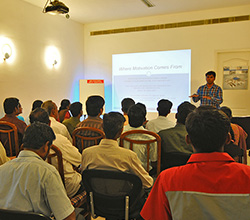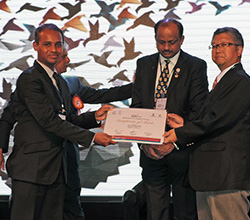 2013
Under Innovation Category, we win a National Award for Printing Excellence in Pune. We now take efforts for making innovation a routine at Bell
2014
Bell Printers is is connected with the BMPA (Bombay Master Printers Assn). Our Director Mr. Vashikaran joins print delegations to Japan & Germany.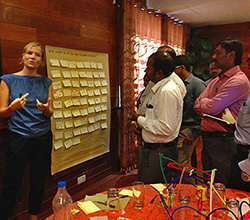 2014
Excelling in Print Innovations, our team regularly starts participating in national and international Innovation seminars and conferences.
2015
Bell participates for the second year at IIT Bombay's Industrial Design Centre conference, with a purpose to innovate for the packaging industry.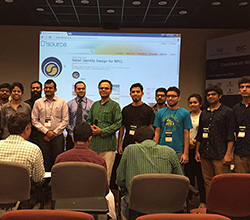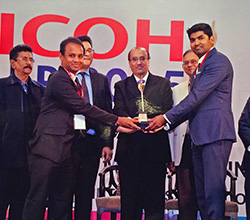 2015
Three National awards this time. Pictured is the award shared with sister concern Chellsons under Innovation Category.
2016
Students of Printing Technology, locally and overseas now regularly visit Bell Printers to experience how Printing really works.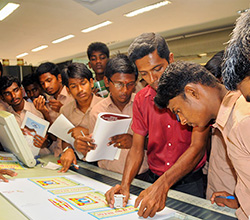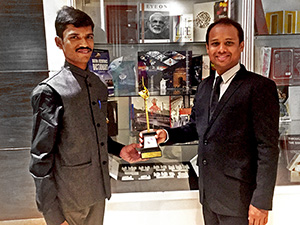 2017
Won the prestigious Gold National Award for Innovation in Packaging at the 11th National Awards for Printing Excellence at New Delhi, 15 Jan 2017.